László Hargittai
László Hargittai, or as most people call him, Pamacs, is known on the Hungarian film market as the editor of more than 50 films. In 2017, he won the award for best editing at the Top Indie Film Awards with Teréz Koncz's short film "Letters".
He worked together with Attila Szász, the director of "Now you see, most nem látsz" (2005), "Ambassador Berni" (2014) and "Demimonde" (2015), which was nominated for the Hungarian Film Award in 2016 in the best editing category. He was also the editor of Atilla Szász's film "Eternal Winter" (2018), which won, among other things, the Prix Europe award in 2018. Their latest project, "Tall Tales", was completed in January 2019. From 2011, he made several award-winning nature documentaries at Studio Hamburg/DocLights. He teaches editing studies at the Budapest Metropolitan University and the University of Theater and Film, as well as at other educational institutions. For the past 20 years, he has been the head of the film workshop at the international Mediawave Festival, in 2009 alongside Alan Heim.
Since 2010, he has been the head of post-production at Origo Filmstúdió and has participated in many high-quality international films, such as Die Hard 5, Madárdal, Blade Runner 2049, Dune.
In 2021, he received the Béla Balázs Award. László Hargittai is a member of the Hungarian Film Academy and the president of the Hungarian Filmmakers' Association.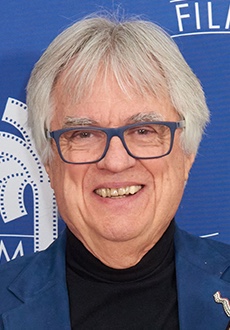 Vladek Juszkiewicz
Born in Glasgow, Poland. He graduated from the Szczecin Technical University with a degree in Engineering. While attending the University he became a member of The Szczecin Technical University Choir, serving as a President and manager of the group. His travels with the choir to 18 counties including the United States where he visited the White House.
When he moved to Warsaw, he became the manager of the Polish international star singer Maryla Rodowicz. After immigrating to the United States, he worked on 11 films with the late Paul Leder. In 1999 he founded the Polish Film Festival Los Angeles and served as a director till 2019. Now is serving as the Festival's Programmer.
Served on the juries of the Los Angeles Hungarian Film Festival, the Los Angeles South East European Film Festival, New York Polish Film Festival and Palm Springs International Film Festival. Awarded by the Polish Government with the Cavalier & Officer Cross of the Order of Merit of the Republic of Poland and Gloria Artis for promoting Polish culture abroad.
Arati Misro
Arati has dedicated most of her career to storytelling, through the medium of film and TV, and has worked in independent film sales, marketing and distribution in the U.S and abroad. She has produced several award winning films, and hails from one of the top film schools in the world, AFI, with an MFA degree. She has worked for major studios like Fox and Sony.
Misro is a proud Native of California. Misro holds an undergrad degree in Cultural Anthropology and Mass Communications from U.C San Diego.
Misro is currently producing a feature film called " LoveBeats" among several other projects that are development. Her career has taken her through various parts of the world and enjoys learning about other cultures and traditions. She has spent extensive time in India pursuing her passion in educating and empowering women.
Géza Sinkovics
He was born in Budapest, Hungary and worked at the Hungarian Television as a camera assistant and later as a cameraman on many documentaries and feature films. He came to the United States in 1982. He attended the American Film Institute in 1983-84 and since he has been living in Los Angeles, California. His feature film credits as Director of Photography include: Delusion with Jennifer Rubin, Undertow a ShowTime movie with Lou Diamond Philips, The Crew with Vigo Mortinssen and The Last Seduction II. with Joan Severance which was filmed in Barcelona and Wales, UK. For parts of many years he was filming - on location in Lithuania - the TV series: The New Adventures of Robin Hood for Warner Brothers.
Back in Los Angeles, he photographed A Carol Christmas and The Long Shot for Hallmark Entertainment and recently completed a feature film, Metamorphosis with Christopher Lambert, filmed on location in Hungary, Austria and Germany. Besides a number of other feature films he has been involved with a few documentaries, some which were recognized at film festivals in Europe and in the U.S (Sick: The Life & Death of Bob Flanagan).
He is a member of the Hungarian Society of Cinematographers - HSC and the Digital Cinema Society.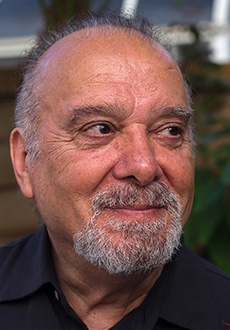 Bijan Tehrani
Bijan Tehrani a film director, film critic and writer, works as Editor in Chief of Cinema Without Borders and CineEqual, while teaching Language & History of film workshops and organizes film screening events and festivals. Bijan has won several awards in international film festivals and book fairs for his short films and children's books.
For the tenth anniversary of Cinema Without Borders, Bijan has received Ambassador of International Cinema Award from South east European Film Festival, Friend of the Festival Award from Polish Film Festival, LA and Gateway to International Cinema Award from Hungarian Film festival. Bijan Tehrani is recently working on a few new children books, a screenplay for a feature film and organizing an international film festival on immigration.